TFOU Parc opens for the first time in France at Evry 2, the future "SPOT"
Pubblicato il 19 luglio 2021
The Hoofs are coming to Evry2!
From the start of the 2021 school year, visitors will be able to enjoy a unique real and immersive experience!

Unmissable event for children every morning on TF1, TFOU and his band of "Hoofs" land in real life through a new and ambitious concept, plunging the public into the fun and delirious universe of the program: the TFOU Parc, in Evry 2 !
This new indoor leisure park capitalizes on the power and values ​​of the TFOU and TF1 brand and will offer the whole family a recreational and multi-experiential space.
IN THE HEART OF EVRY 2, 25 FUN AND AMAZING ACTIVITIES FOR ALL!
On 2,600m², TFOU Parc will offer 25 activities and experiences to allow children from 4 to 10 years old and older children to jump, test, experiment, shout, sing, create, play ... through 5 immersive areas, a space catering and a shop dedicated to the world of TFOU Parc! On the program and among others, the T HOOFS zone and its incredible playground between trampoline challenges and vertiginous climbing or even T INFLATED, the 100% inflatable world which stretches over 350m² high in twists and turns, a first in France!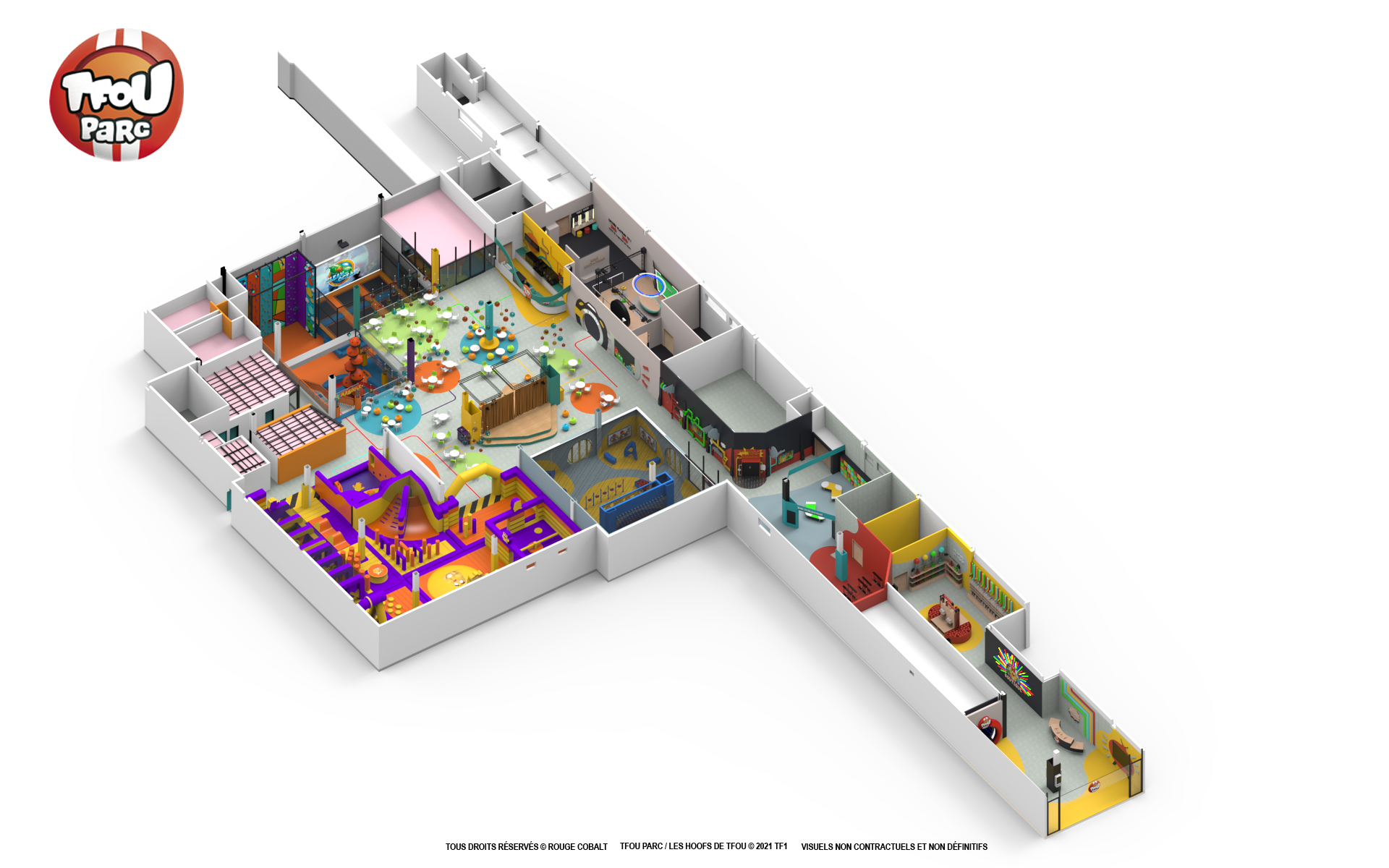 EVRY2 IS NOT A RANDOMLY CHOSEN PLACE!
Indeed, by becoming Le Spot, Evry2 is transformed into the unique hyper-place of Ile-de-France. A "public / private" partnership intended to make this place the capital of Greater Paris South.
A place of exchange, redesigned living spaces, a mixed place of meetings and experiences ready to welcome those who want to have fun, learn, eat, meet, learn, share ... Live together! A lively and lively destination which will offer a mixed offer over more than 126,000m² (food, retail, culture, sport and of course leisure).

The Spot is therefore the best place to host a first TFou Parc and thus offer visitors a unique place to have fun with their family.